Helping to find the
perfect fitting shoes.
Helping to find the perfect fitting shoes.
Transforming online shoe
shopping into an individualized,
sustainable experince.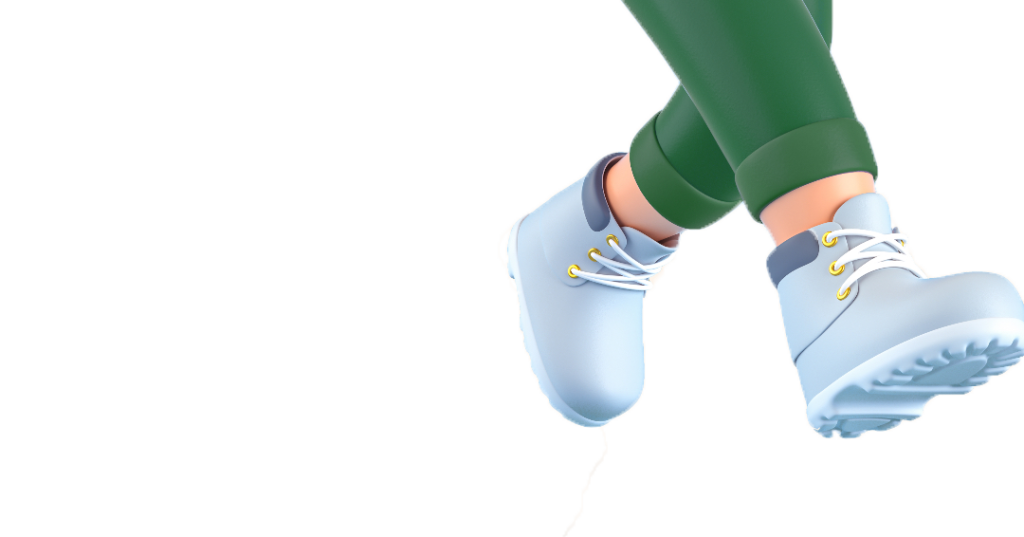 Footprint, your digital shoe size consultant.
Enabling your users to make accurate measurements and compare them with the exact shoe dimensions.
Precise foot measurement technology efficiently improving your shop performance.
Effortless integration of our compatible plug-in solution by using smart coding.
Intuitive step-by-step process guides users to quickly find their perfect fit.
Increase retailers' profitability by minimizing size and fit-related returns.
A fully web-based solution.
What makes Footprint's service unique is:
What makes Footprint's service unique is: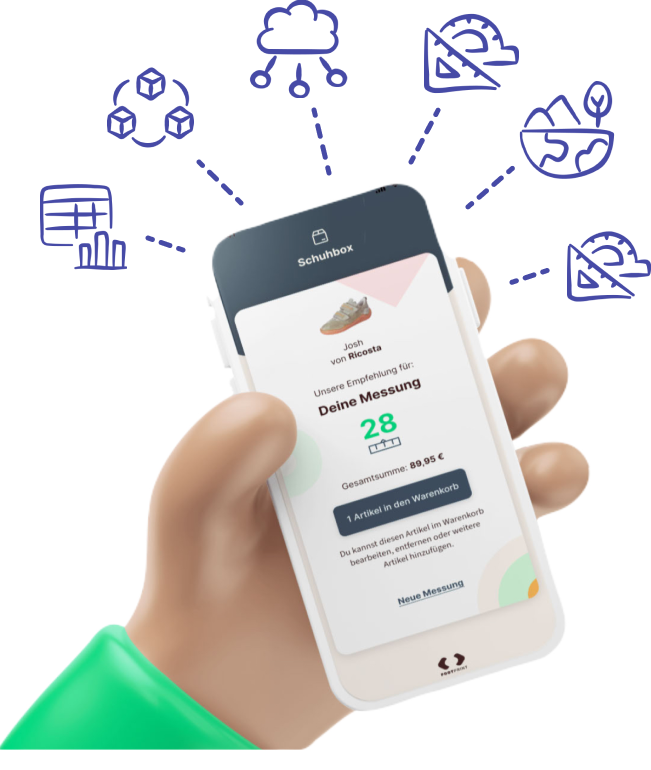 Recommend the right shoe size from our collective database of the exact inner shoe dimensions aside from traditional sizing charts.
Cloud-based computer vision working across all Android and iOS smartphones.
Web-based service union provides a seamless customer journey and allows the user to never need to leave the page.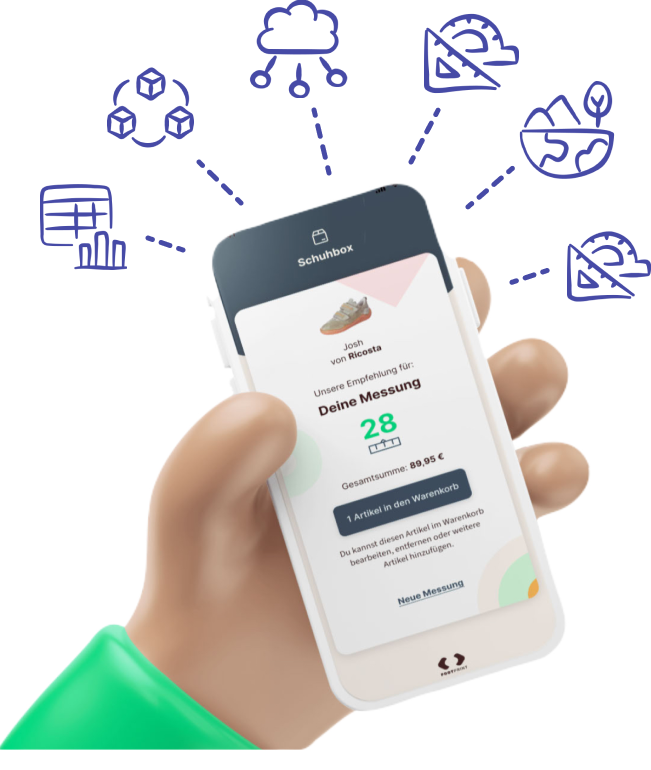 Set up a meeting with our sales team to learn more about integrating our product into your online shop.